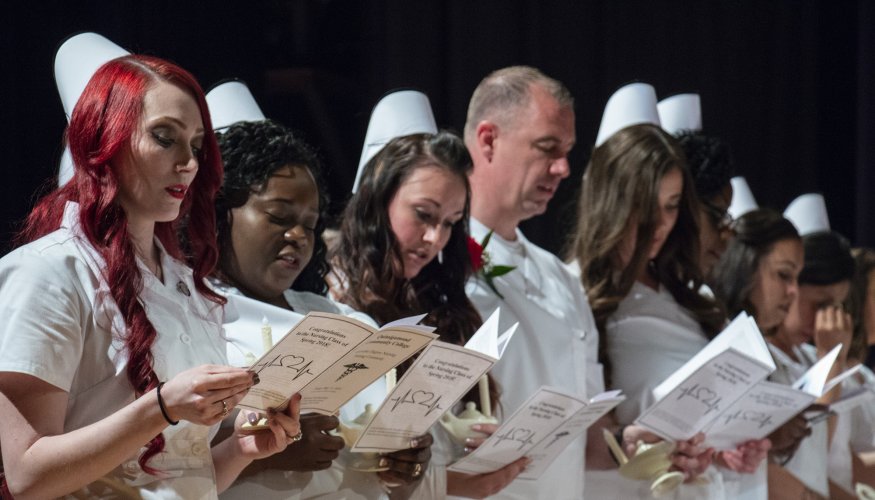 Quinsigamond Community College held several pinning ceremonies throughout the month of May. Ceremonies were held in the Hebert Auditorium and the Worcester Senior Center.
May QCC pinning ceremonies included:
Pinning ceremonies date back to the 1800s and also include a symbolic lighting ceremony to remind students to carry out the ideals of the nursing tradition. All nursing schools have a unique pin that identifies where nurses earned their degree. QCC nursing students wore traditional white nursing uniforms and were presented with a special pin to mark their achievement.
For more information on QCC's healthcare programs, visit QCC Healthcare.
Or view all of our available degree & certificate programs here: