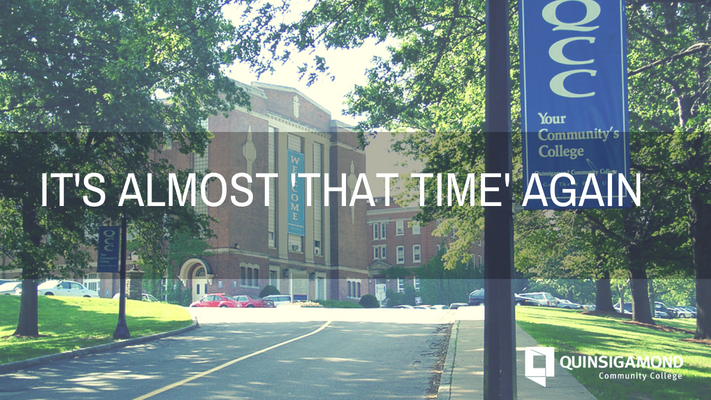 If the thought of trading your flip flops and bathing suits for sweaters and jackets is bumming you out, then don't worry... it's not over yet. However, crisp air and crisp apples are within our sights... and the back to school season is too! Ready or not, it's almost that time of year again.
Maybe you're looking forward to putting your kids on the bus and hitting the books again, or heading to college for the first time. Either way, if you're a new or returning Wyvern, we have the low-down on orientation, school IDs and other ways it pays to be a Wyvern... aside from the top-notch education!
Having your student ID is important when it comes to campus events, checking out library books, using the gym and other services. Those of you joining us on campus as a new student are hopefully already signed up for an orientation. Orientation is where you'll get your ID, parking sticker and print card as well as other valuable campus info. Not signed up for an orientation? No worries, here's the link to view available dates and times as well as register: https://www.qcc.edu/student-life.
Returning students who need an ID or new students who are unable to attend an orientation should visit the Athletic Center during one of the following dates and times:
August 27 from

10:00 a.m.- 8:00 p.m.

August 28-30 from

10:00 a.m.- 6:00 p.m.

August 31 from

10:00 a.m.- 4:00 p.m.

September 4 from

12:00 p.m.- 4:00 p.m.

September 5-6 from

10:00 a.m.- 6:00 p.m.

September 7 from

10:00 a.m.- 4:00 p.m.

September 10-13 from

10:00 a.m.- 2:00 p.m. and 4:00 p.m.-6:00 p.m.

September 14 from

10:00 a.m.- 2:00 p.m.
The Athletic Center is located on our Main Campus at 670 West Boylston Street, Worcester, MA.
Aside from books, the gym and events, here's a few other reasons it pays to be a Wyvern. Did you know your student ID can save you money when you go out to eat, catch a movie, get a hair cut or even new tires? Cha-ching! Check out the latest and greatest list of local businesses who want to see YOUR smiling face :)... A few extra bucks in your pocket during a study break sounds pretty good right?
Here's the list: Student Discounts
Do you know a local business or establishment that would be willing to offer a discount to QCC students? Have them contact Michael Beane, Director of Student Life & Leadership at Quinsigamond Community College. Email Mike at mbeane@qcc.mass.edu or call him at 508.854.4334.