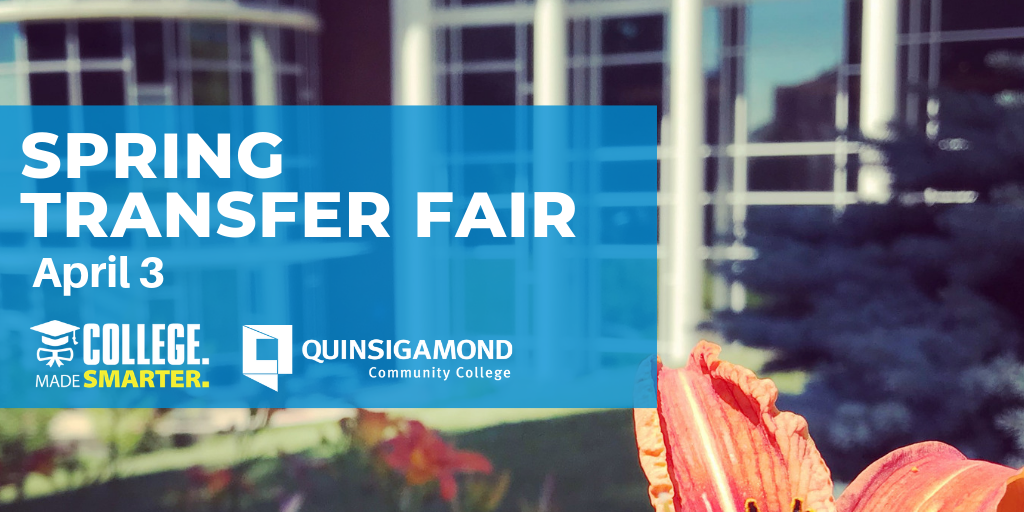 The secret is out... starting your degree at community college can literally save you (or your parents) thousands and thousands of dollars. Quality, affordable education combined with small class sizes, personal attention and hands-on learning is becoming a trend... and with good reason. When you start your education at community college, you will likely save your future self from student debt. In-state tuition, grants and financial aid can bring the in-state rate down even more. Community colleges are built to cater to traditional and non-traditional students.
Some students attend QCC to complete a handful of courses before continuing at a four-year college. Others stay through to graduation, earn an associate degree and take advantage of transfer agreements that lead to majors at various baccalaureate partner institutions. Articulation agreements are formal contracts linking associate degree programs with specific bachelor's degrees at private colleges/universities (as well as some specific majors at public universities).
With so many students taking the community college path these days, we try to make it as easy as possible for our students to do the same. Our Spring Transfer Fair (April 3, 2019) will bring more than 50 higher education institutions to campus to meet face to face with aspiring transfer students. This year, in order to make it even easier, the Transfer Fair will be held in two sessions, one for day programs (10am-1pm) and another for evening, online and hybrid programs (2-5pm).
Now that we've built up the suspense, here's who you can expect to see this year...
Day Programs from 10am-1pm:
American International College
Anna Maria College
Assumption College
Bay Path University
Becker College
Bentley University
Boston University
Bridgewater State University
Bryant University
Castleton University
Clark University
Curry College
Dean College
Elms College
Emerson College
Fitchburg State University
Framingham State University
Husson University
Lesley University
Mass College of Art & Design
Mass College of Liberal Arts
Mass College of Pharmacy & Health Sciences
Mass Maritime Academy
Merrimack College

National University of Natural Medicine
New England Institute of Technology
Nichols College
Northern Vermont University
Pine Manor College
Plymouth State University
Roger Williams University
Simmons University
Southern New Hampshire University
Springfield College
Suffolk University
UMass Amherst
UMass Boston
University of Connecticut
UMass Dartmouth
UMass Lowell
University of New Haven
University of Vermont
Wentworth Institute of Technology
Western New England University
Westfield State University
Worcester Polytechnic Institute
Worcester State University



Evening, Online and Hybrid Programs from 2-5pm:
Assumption—Continuing & Career Education
Bay Path University—One Day a Week College
Bay State College
Becker College—School of Graduate & Professional Studies
Boston College—Woods College
Charter Oak State College (online)
Columbia University—School of General Studies
Eastern Nazarene College—Adult & Graduate Studies
Endicott College—Van Loan School
Fitchburg State University—Graduate & Continuing Education
Granite State College
Nichols College
Northeastern—College of Professional Studies
Quinnipiac University (online)
Southern New Hampshire University (online)
Springfield College—Professional & Continuing Studies
UMass Amherst—University Without Walls
UMass Lowell—Online & Continuing Education
Worcester State University— Continuing Education
The Spring Transfer Fair will be held in the Harrington Learning Center in rooms 109 A&B. Bring your sweet tooth to support the QCC Food Pantry at the PsiBeta and Psychology Club Bake Sale from 10am-1pm.
Questions? Contact QCC Transfer Services at transfer@qcc.mass.edu or call 508.854.4404.