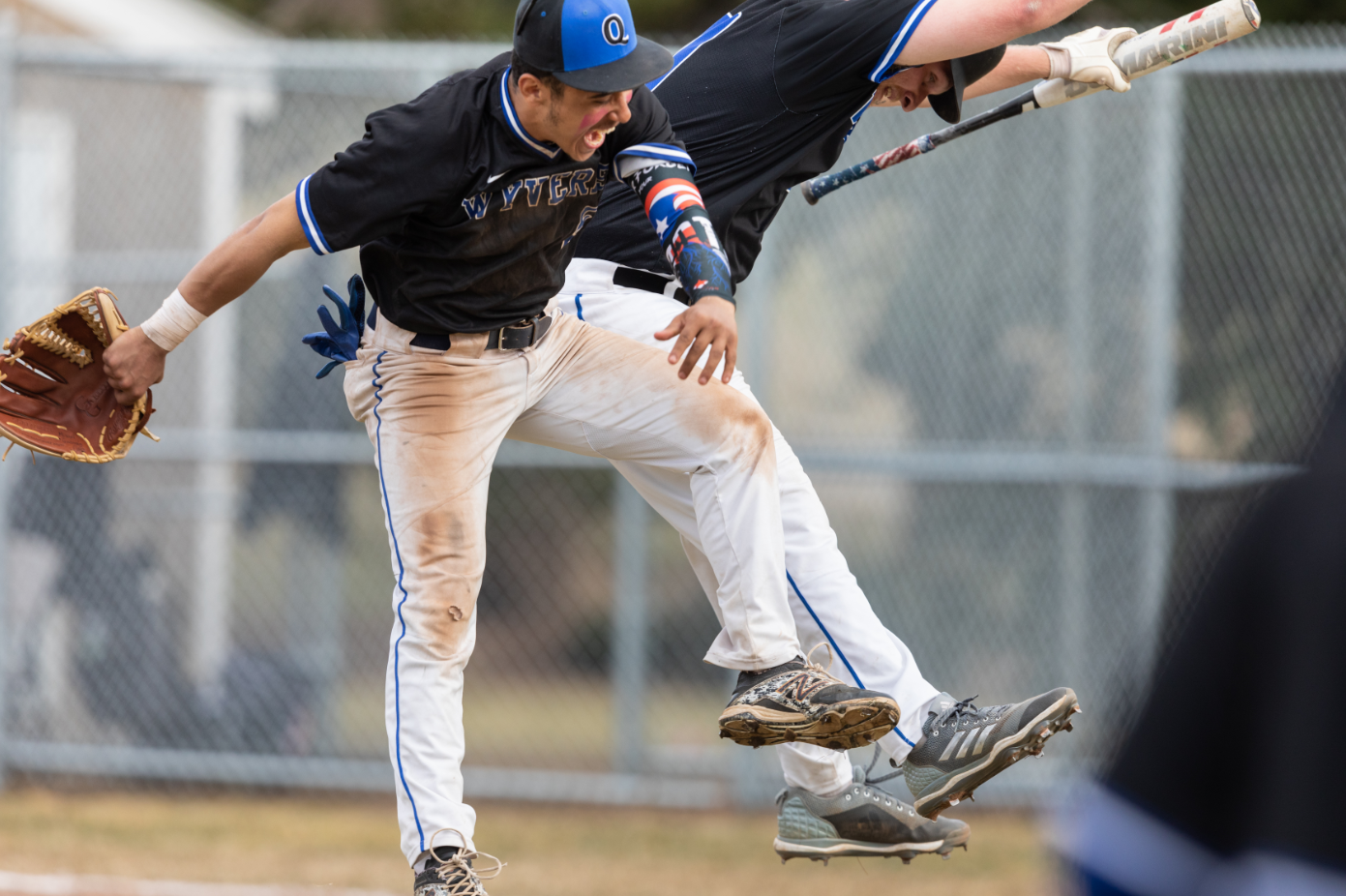 The Quinsigamond Community College Wyverns hosted the NJCAA Region XXI Baseball Tournament last weekend. The hardworking, extremely competitive Wyverns remained competitive through the entire tournament and baseball season. Missed it? Here's what happened...
QCC Grabs Lead in Ninth Inning to Defeat Massasoit CC
QCC stole the lead late in the game in an 11-10 victory over Massasoit CC on Saturday. The game was tied at ten with QCC batting in the top of the ninth when Misael Guzman led the Wyverns to victory by driving in four runs. He went 3-for-6 at the plate. Guzman drove in runs on a triple in the fifth, a single in the seventh, and a single in the ninth.
Massasoit CC scored four runs in the fifth inning. Jonathan O'Donnell, Richie Wood, and David Logan each had RBIs in the big inning.
Paul Wydom led things off on the mound for QCC. Paul allowed five hits and six runs over five innings, striking out five.
QCC hammered two home runs on the day. Zach May put one out in the fourth and ninth innings.
Quinsigamond C.C collected 12 hits on the day. Guzman, CJ Callender, May, and Jacob Gagnon all collected multiple hits for QCC. Guzman went 3-for-6 at the plate to lead Quinsigamond C.C in hits.
Final score 11 to 10 Wyverns

2nd game vs Northern Essex Community College

Late Score Costs QCC Against Northern Essex CC
QCC stayed in it until the end, but Northern Essex CC pulled away late in a 14-8 victory on Saturday. The game was tied at eight with Northern Essex CC batting in the bottom of the sixth scoring one run.
Misael Guzman collected four hits - singled in the first, singled in the fifth, hit a grand slam in the sixth, and singled in the eighth.
Adam Sowders was on the hill for QCC, he surrendered three runs on one hit over one-third of an inning. Nick DiGirolamo and Guzman entered the game from the bullpen, throwing four and two-thirds innings and three innings respectively. Sowders started the game for QCC, he surrendered three runs on one hit over one-third of an inning.
Quinsigamond C.C racked up 12 hits on the day. Guzman, Zach Cutler, and Mick Sullivan each managed multiple hits, while Guzman led with four hits in five at bats.
Northern Essex CC tallied 12 hits in the game. Final score NECC 14 Wyverns 8
When all was said and done, the Wyverns finished the season 14 - 8. They worked hard, played well and ended up with a third place finish they can be proud of!

On Monday, May 13, CC of Rhode Island defeated Northern Essex 9-7. CCRI will proceed to the District tournament on Tuesday, May 21st in NY.